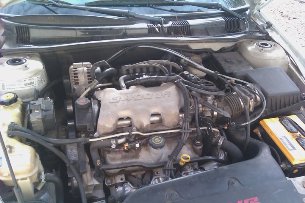 Mobile Mechanic Phoenix
is here to get your car running as fast and for the least amount possible out of your pocket! We save you money by not having to tow your car to a shop and then charge you less than most auto repair shops cost.  You can enjoy the convenience of having a professional mechanic coming to you and saving money.  We can do this because we keep our overhead down by not having high monthly rent or advertising costs and then we rely on mostly repeat and referral business.  With that in mind we want your repeat and referral business and we know that the only way to earn it is to make sure you have a great experience with us and want to tell your friends to call Mobile Mechanic Phoenix the next time they need vehicle repairs or maintenance work or even just a brake job and an oil change.  Many of our clients also love not having to wait in a mechanic's shop waiting room!  We can come to you whether you are at home, at work, or parked (somewhat inconveniently on the side of the road).
Our primary goal whenever we do any mobile auto repair is complete customer satisfaction. We want to make sure that your car, truck, or van keeps running like the day you bought it or better. We are ASE certified mechanics to give you the confidence that we have the training, knowledge, and tools to do most types of on site auto repairs.
Click Here to learn: The 7 horrible mistakes people make when hiring a mobile mechanic and how to avoid them.
We service most makes and models of automobiles including Chevy, Ford, Chrysler, GMC, Pontiac, Jeep, Saturn, Cadillac, Mercury, Mercedes, Honda, Nissan, BMW, Jaguar, Infiniti, Acura, Volvo, Mazda, Toyota, Isuzu, Kia, and more!!! We also now offer mobile RV repairs.
We typically do general repairs and maintenance in any safe location your car is broke down or parked. So if your car, truck, or van is broke down and needs repaired or you want to get a headlight replaced while you are at work.  We will come to wherever your vehicle is, in the greater Phoenix area, in order to repair it.  How convenient would it be to get your brakes changed, oil changed, headlight replaced, or any routine maintenance all while you are at work for less than a car repair shop charges.  We can show up and do a tune up or vehicle repair while you are at work.   Our auto repair shop on wheels turns a parking lot or your garage or carport into our service garage.  Some of these on the spot auto repairs include;
– Tune ups

– Oil and oil filter

– Brakes- Pads/Rotors/Drums

– Air filter

– A/C repairs

– Fuel Pumps

– Preventative maintenance

– Fuel Filters; in line or in the gas tank

– Cooling Systems and Radiator repair

– Alternator

– Water Pump

– Starters / Solenoids

– Electric Window Motor repair

– Computer Diagnostics

– Suspension – Shocks and Struts

– Gaskets, Belts, Hoses

– Timing Belts

– Headlight / Taillight replacement
Mobile Mechanic Phoenix can also do more complicated projects when scheduled in advance. Check out our Mechanic services page for more information.  We can pull the codes if your check engine light is on or if the vehicle is running, you can have it checked for free at Oreilly's or AutoZone.  We understand that some people want to buy their own parts. This is fine with us, but sometimes we have ran into issues where the parts store part supplies the wrong item or the replacement part doesn't work.  If we supply the part, you get our full 12 month parts and labor warranty.  If you supply the part we will still warranty our labor if we caused the problem, but if there is a part failure, we have to charge a labor fee to reinstall the faulty part again.
Our promise: We promise to fix only what needs to be fixed and to make recommendations of any additional preventative maintenance on anything we see may become a problem shortly. Of course any auto repair is always your choice. Make sure to ask for a thorough inspection if you want to know what should be replaced soon.
Whenever we do any mechanic work, we want to leave your automobile better than it was before we got there.
Here are some of the zip codes we serve:  85001, 85002, 85003, 85004, 85005, 85006, 85007, 85008, 85009, 85010, 85011, 85012, 85013, 85014, 85015, 85016, 85017, 85018, 85019, 85020, 85021, 85022, 85023, 85024, 85025, 85026, 85027, 85028, 85029, 85030, 85031, 85032, 85033, 85034, 85035, 85036, 85037, 85038, 85039, 85040, 85041, 85042, 85043, 85044, 85045, 85046, 85048, 85050, 85051, 85053, 85054, 85055, 85060, 85061, 85062, 85063, 85064, 85065, 85066, 85067, 85068, 85069, 85070, 85071, 85072, 85073, 85074, 85075, 85076, 85077, 85078, 85079, 85080, 85082, 85085, 85086, 85087, 85098, 85099, 85201, 85202, 85203, 85204, 85205, 85206, 85207, 85208, 85209, 85210, 85211, 85212, 85213, 85214, 85215, 85216, 85224, 85225, 85226, 85227, 85233, 85234, 85244, 85246, 85248, 85249, 85250, 85251, 85252, 85253, 85254, 85255, 85256, 85257, 85258, 85259, 85260, 85261, 85262, 85263, 85264, 85266, 85267, 85268, 85269, 85271, 85274, 85275, 85277, 85280, 85281, 85282, 85283, 85284, 85285, 85287, 85289, 85296, 85297, 85299, 85301, 85302, 85303, 85304, 85305, 85306, 85307, 85308, 85309, 85310, 85311, 85312, 85313, 85318, 85322, 85323, 85326, 85327, 85331, 85335, 85338, 85339, 85340, 85345, 85351, 85353, 85354, 85372, 85373, 85374, 85375, 85376, 85377, 85378, 85379, 85380, 85381, 85382, 85383, 85385, 85387, 85388, and 85396 .  I think that covers the Phoenix zip codes.
We also happily service the surrounding cities of Scottsdale AZ, Tempe, Mesa, Chandler, Gilbert, Queen Creek, Fountain Hills, Paradise Valley, Apache Junction, Sun City, Surprise, Peoria, Glendale AZ, El Mirage, Goodyear, Carefree, New River, Avondale, Litchfield Park, Tolleson, and more.
About half of our business comes from repeat business and referrals from happy customers, so our goal is to make you happy and get your car running smoothly.  Whenever we do any mobile mechanic work, we want to leave your automobile better than it was before we got there.
At Mobile Mechanic Phoenix, we're excited to make you one of our many happy, repeat customers!
Or you could always do things the old fashioned way.
We happily accept Visa and Mastercard.